HOME >
OUR SERVICES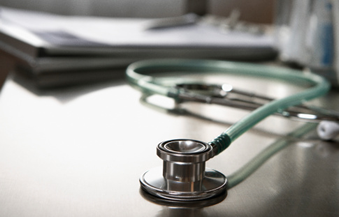 PEG
THE PROCEDURE
PEG refers to a percutaneous endoscopic gastrostomy tube. PEG tubes are placed with the aid of an endoscope, the scope going down the throat to assist in guiding the placement of the tube through the wall of the stomach. The surgery is simple and involves little risk or discomfort. The procedure takes about 20 minutes. The PEG tube extends from the interior of the stomach to outside the body through a small incision only slightly larger than the tube itself in the abdominal wall.
The PREPARATION
Prior to the procedure you will need to be fasting completely for 5 hours.
POTENTIAL COMPLICATIONS
Complications to this therapy may occur, but the likelihood is slight, with only a 1% chance of major problems (gastric haemorrhage, peristomal leakage)and an 8% chance of minor ones (infection, stomal leaks, tube extrusion or migration, aspiration and fistula formation). Aspiration is perhaps the most common complication related to tube feeding. This occurs when food is actually inhaled into the lungs. Aspiration can lead to pneumonia, but if the patient is kept upright during feeding, the likelihood of developing this complication can be greatly minimised.
hospital admission
Please complete the hospital admission forms as directed and return to the hospital in person or by reply paid envelope ASAP. Please contact the hospital directly if you are having problems with the forms. Your referral letter must be given to the reception staff at 2 Church Street, Brighton prior. Do not send the referral th the hospital. If you wish to change the appointment you will need to notify the rooms on 9591 0466 and ensure the correct date and time of admission are on the forms. In most cases a bed will be booked for you to stay overnight following the procedure to enable time for you to be educated regarding your PEG tube.