HOME >
MAKE AN APPOINTMENT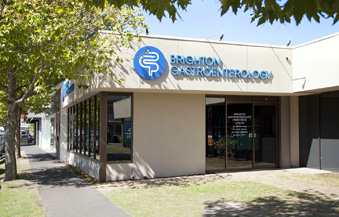 MAKE AN APPOINTMENT
Consultation
All patients require a referral from another doctor to see a specialist. The referral should contain patient demographic details, past history, allergies and current medications. Please provide Medicare number and private health fund details if available. Referrals have an expiry date and staff will advise you when an updated referral is required.
Fees
We require payment of your fee on the day of the consultation. Different fees apply depending on the type of consultation. Specialists set their fees individually. The fee will involve a Medicare rebate as well as extra out of pocket expense. EFTPOS facilities are available. We are happy to process your patient claim via Medicare following full payment of your fee. If you will experience difficulty with your fee please discuss this with the staff and doctors.
Procedures
Open access
If your doctor has referred you specifically for a procedure and it is deemed appropriate and safe we can book you directly for the requested procedure. If you have questions regarding your procedure it is recommended you book a consultation prior to booking the procedure.
Contraindications to open access are:
- Over the age of 75 or under the age of 18. - Multiple chronic medical issues including significant cardiac, renal or respiratory disease.
- Patients on Clopidogrel or Warfarin.
- Poor mobility.
- BMI over 35.
- Patients without private health insurance.
Consultation is recommended for these patients prior to booking the procedure.
Fees
For patients with private health insurance we endeavour to provide minimal out of pocket costs. All of our doctors participate in the gap cover agreements with the participating health funds. If you have an excess on your policy you may be required to pay this fee, you should discuss this with your health fund. Other charges may apply such as anaesthetic fees, facility charges and pathology service fees.
Uninsured patients will be advised of the charges that apply to them.